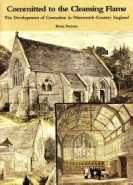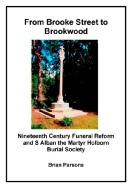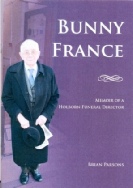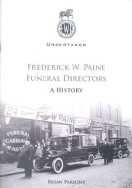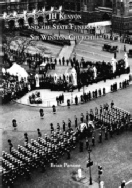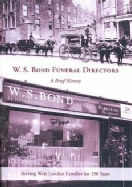 Welcome to Brian Parsons' Website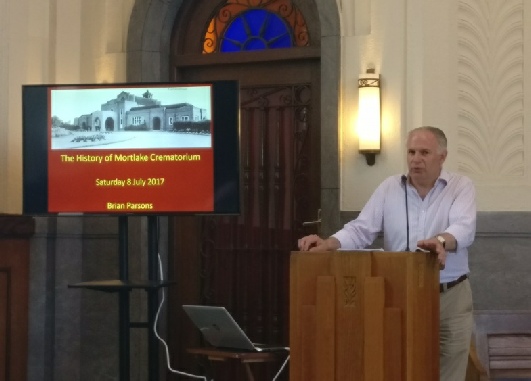 Photo courtesy Richmond Local History Society
Hello, and welcome to my website.
I work freelance providing a training, consultancy and research service under the banner of Funeral Service Training (London).
My website provides further information about me, my publications and my lectures. Links to all of these can be found above.
Meanwhile, you can contact me by emailing info@brianparsons.org.uk
My New Book: Funerary Practices in England and Wales
Funerary Practices in England and Wales sets English and Welsh funerary practice in its wider legal, national and local governance framework, including the continuing role of the Church of England. It provides the historical context for current practice, provides data on new trends in burial and cremation and examines recent developments including direct cremation and alkaline hydrolysis. It provides detail of current practice and includes a detailed description of a typical funeral, including commemorative practice, and discussion of funeral costs. Chapters address the legalities and technicalities of burial and cremation, explaining the concept of burial rights and the technicalities of grave construction, and outlining cremation certification requirements and the process of cremation. This book is a valuable desk-top resource to give a broader frame of reference for policy makers, and to provide explanation of key concepts for practitioners who may be new to this area of work. The text will be of particular value to academics that may be unfamiliar with the legal, technical and professional aspects of the funerary industry. The text is fully referenced, with an additional bibliography of further reading, and includes illustrations, charts, tables, diagrams and boxed text including key information.
Part of the series Funerary International edited by Dr Julie Rugg, University of York, UK.
Available now ISBN 9781787692268 Price £40.00
Forthcoming Lectures
2021
New Insights into London Cemeteries
6 January 2021 6.30pm http://www.mmtrust.org.uk/events
An online event
2020
The Cemeteries of South London
1 February 2020
North West Kent Family History Society
Postponed Lectures (due to COVID-19)
Title to be confirmed
12 February 2020
Society of Genealogists
The Cemeteries of London
31 March 2020
Monuments and Mausolea Trust
Using funeral and burial records for research and genealogy
4 June 2020
Society of Genealogists
Writers on Embalming
27 June 2020
British Institute of Embalmers (Midlands Division)
Forthcoming Publications
The Sixth edition of London Cemeteries: An Illustrated Guide and Gazetteer (with Hugh Meller) will be published by The History press in 2021.
The Honoured Dead: London Cemeteries in Old Photographs.
Due for publication by Strange Attractor Press.
Current Research & Articles in Preparation
'Funeral Directing in Times of Crisis – Past and Present' Funeral Director Monthly
====
Burial at Brompton Cemetery: Findings from Funeral Directors Records
Funeral Directors and the 1977 Strike
The History of Kingston Cemetery and Crematorium
Reading the 'Order for the Burial of the Dead.' Investigating the role of the priest at funeral ceremonies during the 19th and 20th centuries
The eighth of the 'Magnificent Seven'? The History of Victoria Park Cemetery
You can contact me by emailing info@brianparsons.org.uk