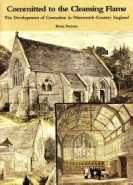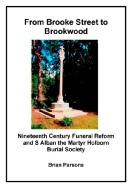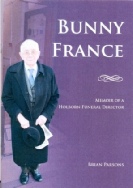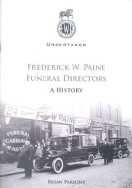 Welcome to Brian Parsons' Website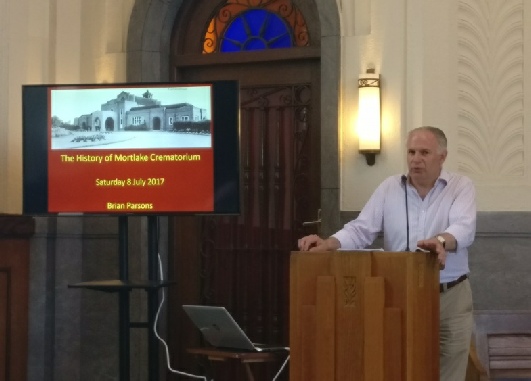 Photo courtesy Richmond Local History Society
Hello, and welcome to my website.
I work freelance providing a training, consultancy and research service under the banner of Funeral Service Training (London).
My website provides further information about me, my publications and my lectures. Links to all of these can be found above.
Meanwhile, you can contact me by emailing info@brianparsons.org.uk
My New Book: London Cemeteries: A Guide and Gazetter
London Cemeteries: An Illustrated Guide and Gazetteer has now been published by The History Press.
London Cemeteries: An Illustrated Guide and Gazetteer is a comprehensive guide to all cemeteries within Greater London. Listed alphabetically and with a map to help locate them, each entry includes the address, the date of foundation, the owner, the size, a note on its history, development and current state, and the names, dates and major achievements of any note-worthy people buried there. There are also chapters on the origins of London's cemeteries and cemetery history, planning, architecture and epitaphs.
Illustrated throughout with both modern photographs and a wide range of rarely seen archive images, it is an essential source of information for anyone interested in London's social and architectural history. Alongside a refreshed design, this sixth edition has been extensively revised with updated biographies, additional details about buildings and visitor facilities, fresh research on flora and fauna and entries for 28 further cemeteries in the Greater London area.
Price £25 from The History Press.

Forthcoming Lectures
2023
London's Cemeteries
Society of Genealogists
Online presentation
11 November 2023
11.30am
2024
Wednesday 17 January 2024
The Victorian Funeral in London
The Friends of Putney Library
7pm
Current Research & Articles in Preparation
Preparing a second edition of Peter Jupp's From Dust to Ashes. Cremation and the British Way of Death (2006)
'Funeral Directing in Times of Crisis – Past and Present' Funeral Director Monthly
====
Burial at Brompton Cemetery: Findings from Funeral Directors Records
Funeral Directors and the 1977 Strike
The History of Kingston Cemetery and Crematorium
The eighth of the 'Magnificent Seven'? The History of Victoria Park Cemetery
You can contact me by emailing info@brianparsons.org.uk