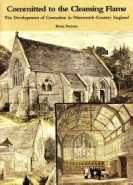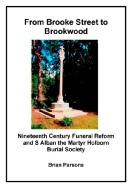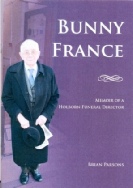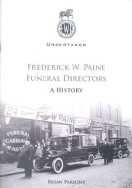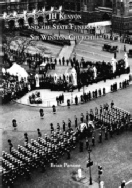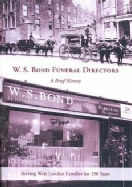 Welcome to Brian Parsons' Website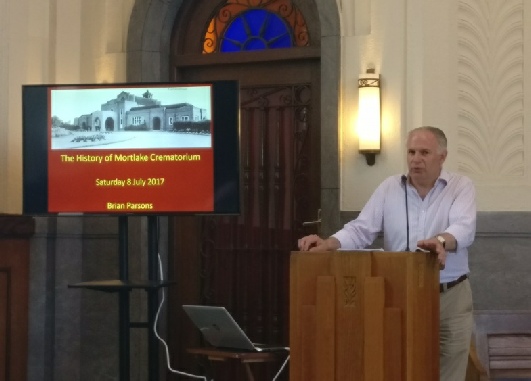 Photo courtesy Richmond Local History Society
Hello, and welcome to my website.
I work freelance providing a training, consultancy and research service under the banner of Funeral Service Training (London).
My website provides further information about me, my publications and my lectures. Links to all of these can be found above.
Meanwhile, you can contact me by emailing info@brianparsons.org.uk
My New Book: London Cemeteries in Old Photographs
Cemeteries have been part of the London area since the 1830s and over the years the vast majority have been captured by the camera.
London Cemeteries in Old Photographs draws together a large number of many previously unseen archival images depicting buildings and landscapes that have changed, completely disappeared or occasionally remained the same.
This limited-edition book has been published to complement the sixth edition of London Cemeteries: An Illustrated Guide and Gazetteer by Hugh Meller and Brian Parsons, the new edition of which is due to be published in July 2021.
London Cemeteries in Old Photographs is only available from this website:
Price £12 including UK postage
Please contact me direct if you would like to order a copy.
Forthcoming Lectures
2022
From Front Parlour to Funeral Parlour (with Dr Helen Frisby)
24 February 2022
British Association for Local History
Looking North: Looking Forward
19 March 2022
NAFD Yorkshire Education Day
The Cemeteries of South London
6 June 2022
Bromley Borough local History Society
A Look at London's Victorian Cemeteries
21 June 2022
The Victorian Society
Using Funeral Director's Records for Research
27 August 2022
The Society of Genealogists
The Victorian Funeral
1 October 2022
Last Rights Conference, London
The Changing Face of Funeral Ceremonies: 1850-2022
15 October 2022
Association of Independent Celebrants
The Story of the Unknown Warrior
26 October 2022
Maldens and Coombe Heritage Society
Forthcoming Publications
The Sixth edition of London Cemeteries: An Illustrated Guide and Gazetteer (with Hugh Meller) will be published by The History Press in 2022.
Current Research & Articles in Preparation
'Here is your husband. Reflections on returning ashes during the pandemic'
Pharos International
'Funeral Directing in Times of Crisis – Past and Present' Funeral Director Monthly
====
Burial at Brompton Cemetery: Findings from Funeral Directors Records
Funeral Directors and the 1977 Strike
The History of Kingston Cemetery and Crematorium
The eighth of the 'Magnificent Seven'? The History of Victoria Park Cemetery
You can contact me by emailing info@brianparsons.org.uk