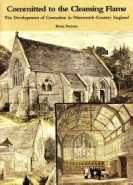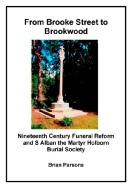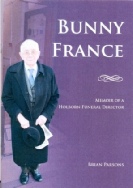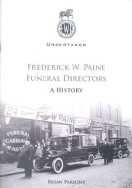 The London Way of Death
by Brian Parsons
Published by Sutton Publishing Ltd, 2001
Paperback, with 128 pages, and many illustrations
Price: £10.99
ISBN: 0750925396
To Order: Please note this book is currently out of print.
The London Way of Death recalls the elaborate funerary rituals of royalty and the famous, from Queen Victoria, Winston Churchill and Diana, Princess of Wales to Dan Leno, Edith Cavell and Dr Barnardo. It also commemorates the funerals of more ordinary mortals in the twentieth century - the fireman, costermonger, busker, bus conductor and priest.
The Pictures show various ceremonies and the way customs have evolved as society has changed. They also demonstrate how different ethnic and religious groups approach funerals. The author describes the practices of Europeans, Muslims, Sikhs, Hindus, Africans, West Indians and Jews, and he accounts for the rise in do-it-yourself ceremonies by individuals or families who have rejected familiar funerary traditions.
Brian Parsons' illustrated survey also focuses on the procedures and paraphernalia of death which have evolved and diversified over the last 100 years. In this study of the funeral trade he looks at the production and design of coffins, advertising, chapels of rest and shopfronts. Cemeteries and crematoria are also depicted. In particular, he illustrates changes in funeral transport and shows how pedestrian processions following horse-drawn hearses and carriages have given way to motorised convoys of black limousines. Techniques of preparing the body and the variety of funeral arrangements that have developed are shown and described in a book that gives an unusual and sympathetic account of an unrecorded aspect of London's social history.