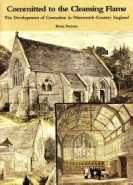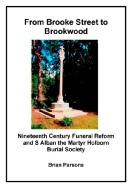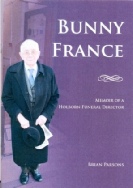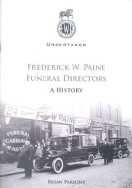 London Cemeteries: An Illustrated Guide

London Cemeteries: An Illustrated Guide & Gazetteer
by Hugh Meller and Brian Parsons
This book, compiled with Hugh Meller, was originally published by Avebury Publishing in 2008.
It has since been re-issued in paperback by The History Press (2011)
Price: £18.99 (paperback)
ISBN: 9780752461830
The cover shown here is of the original (Avebury) edition. The cover of The History Press edition is shown below.

London Cemeteries: An Illustrated Guide & Gazetteer is now in its 4th edition, and is a standard reference work and comprehensive guide to the cemeteries of London. This edition covers 126 cemeteries representing the majority of London boroughs as well as others within a 9 mile radius of central London.
The book is in two sections. The introductory chapters provide information on the history, planning, monuments and buildings, flora and fauna and epitaphs, while the gazetteer describes the individual cemeteries. Short biographies of some 2000 notable persons buried or commemorated in each place are also included. The book is illustrated with over 230 photographs, including many rarely seen archive images.
The re-issue of this classic text will provide architectural historians, genealogists, social and local historians and those with a general interest in cemeteries with an unrivalled and authoritative resource.