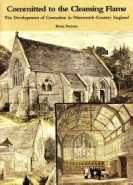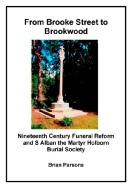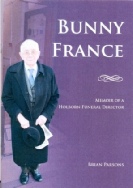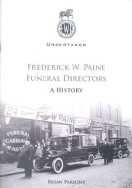 The Undertaker at Work by Brian Parsons
Available now
ISBN: 9781907222283
Price: £15.99 (UK price only)
Please contact me direct if you would like to order a copy.
If you wish to order from overseas, the cost (including postage) is £27.00. Please use the following link to order:
Please contact me direct if you would like to order a copy.
Cover photo: The hole for a closing screw is being hand drilled into the side of this coffin constructed in the workshop at Thomas Ebbutt of Croydon. Wadding for lining the interior can be seen on the workbench. The date is 1937.
Reflecting the rapidly changing social times of pre-, inter- and post-war Britain, the book details the introduction of embalming; how the enormous task of dealing with the dead from both World Wars was undertaken; coping with the tragedy that was the Spanish flu; and the rise of the Co-operative Funeral Service. Around these more institutional historical key-stones, the author has included fascinating episodes of important burials during the period: the moving story of the burial of the Unknown Soldier; the extraordinary 'empty coffin' of Lord Kitchener; and dealing with the greatest ever aviation tragedy involving the airship R101.
The second half of the book is a collection of largely previously unseen photographs that detail this period. In it, the change in the mode of transport, premises and coffins is depicted along with advertising and other images that show the undertaker at work preparing for and at funerals. A small section also illustrates the work of a related occupation, the monumental mason.

"The undertaker is a professional, often taken for granted but seldom ignored, whose services each one of us will one day require.
Brian Parsons has provided a comprehensive historical survey of the first half of the twentieth century when undertakers became a profession and when the devastating loss of life in two world wars brought death to virtually every door.
Written with the sureness of touch and a richness of telling detail, which only an historian who has actually worked in the business could display, this study will surely become essential reading for anyone interested in understanding an often hidden but certainly most fascinating trade."
Review by Philip Smyth, J H Kenyon Funeral Directors