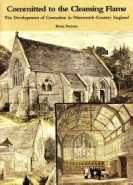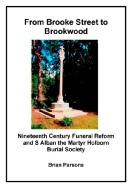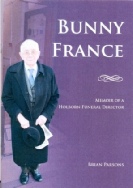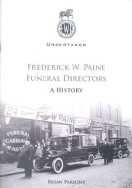 Committed to the Cleansing Flame


Committed to the Cleansing Flame by Brian Parsons
Published by Spire Books Ltd, 2005
Paperback, with 328 pages, and 137 illustrations.
Price: £34.95
ISBN: 1904965040
To Order: you can order copies via Spire Books Ltd
PO Box 2336
Reading
RG4 5WJ
In case of any difficulty in ordering, please feel free to contact me.
Overcrowded churchyards, shortage of land and rapidly increasing population - how could the late Victorians dispose of their dead? Cremation was the only answer. But today, with over two-thirds of all deaths being followed by cremation, it is hard to appreciate the massive struggles faced by the Cremation Society after its foundation in 1874.
Religious bigotry, legal obstacles and sheer moral outrage all stood in the way. But interest grew, and aided by the work of others, including the acts of a flamboyant Welsh Druid, the first cremator was available for public use in 1885 at Woking. This book is the first full-length study of these events and how cremation developed into an acceptable and dignified way to dispose of the dead. It tells of the arrangements for early cremations and the progress of the movement down to the passing of the first Cremation Act in 1902 when London finally received its first crematorium. It is extensively illustrated including many rarely seen images.
" … a wealth of original drawings … The book brings alive with drawings and architectural plans the birth of the cremation movement … this book will provide a valuable reference."
Review by Paul Stubbs in Resurgam: The Journal of the Federation of British Cremation Vol 43 No 8 (2005)